Thundersley Brass Band
A Championship Section, traditional British Brass Band, based in South Essex.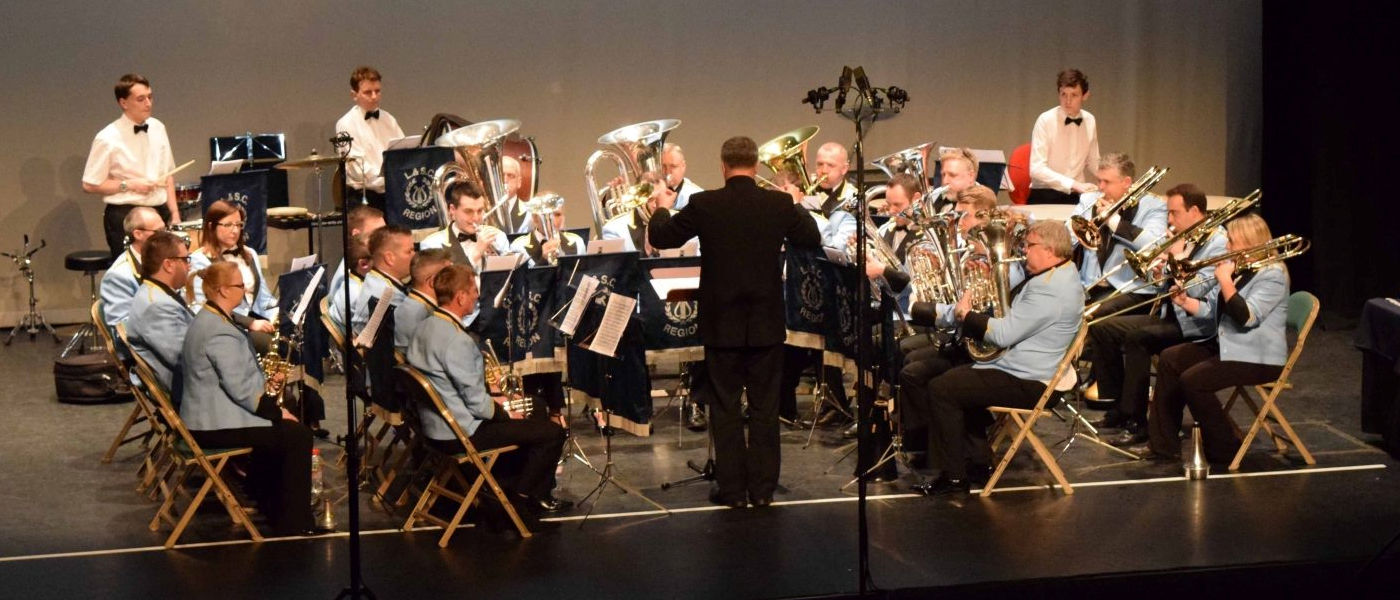 (The L&SC area contest, Stevenage, March 2017)
Thank you for visiting the website of Thundersley Brass Band. We are a competing Championship Section Brass Band based in South Benfleet, Essex. We perform at numerous concerts, contests, charitable events, private functions and civic events each year. We hope that you will take some time to browse through the attached pages of our website and discover some more about our band.
(The L&SC area contest March 2018, 'Runners-up' celebration)
Thundersley Brass asked to play again for the Vulcan Bomber Restoration Trust.....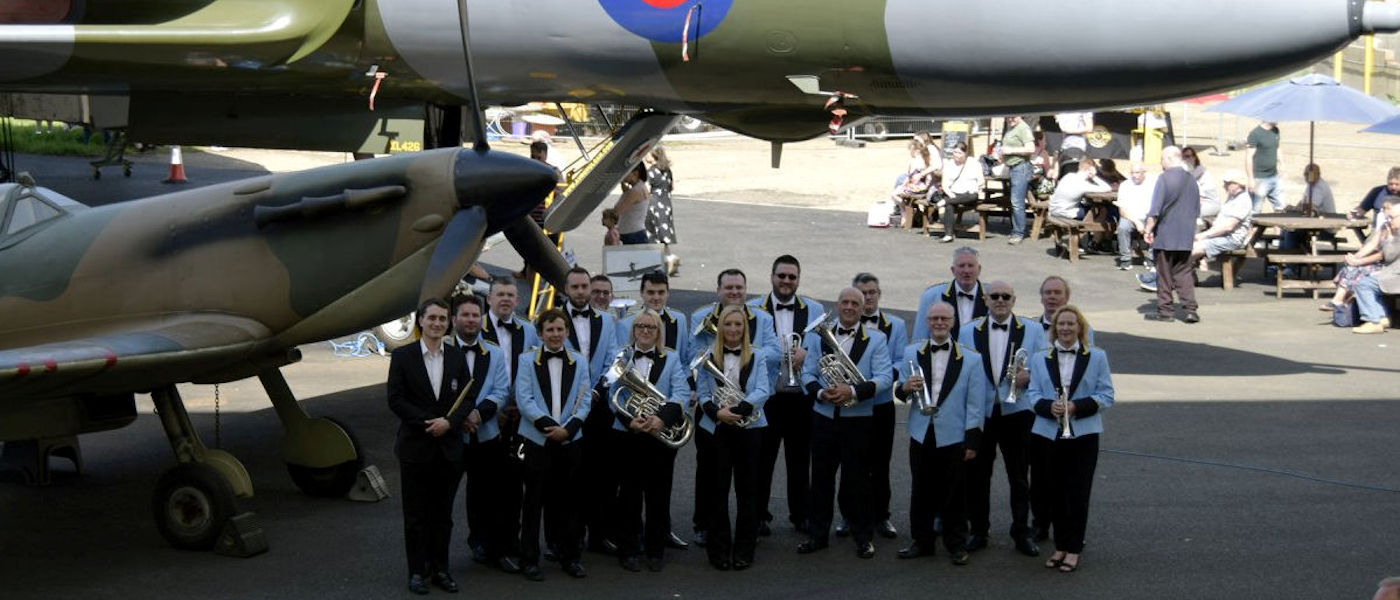 ('Visit the Vulcan' open day at Southend Airport, April 2018)


The band are thrilled to have been asked back to play a second date in 2018 at London Southend Airport on Sunday 19th August for a special open day to support the Vulcan Restoration Trust. We hope to see as many supporters of the band in attendance at this event for this worthy cause. Full details can be found at https://avrovulcan.com/events/visit-the-vulcan-day-august-2018


Thundersley Brass 'Summer Concert' well received......

The Latin & Jazz themed Summer Concert held on Friday 29th June was very well received by the audience in attendance at Richmond Hall. Concert goers were treated to a wide variety of favourites that included West Side Story, Malaguena, Cappricio Espagnol, Blades of Toledo, Tico Tico, and some amazing solo features which included Children of Sanchez (flugel soloist Rhys Cave), Zigeunerweisen 'Gypsy Airs' (euphonium soloist James McLeod) and La Virgin de la Macarena (cornet soloist Gav Hall). The event raised substantial £££'s towards the National Final's expenses for later in the year.