Thundersley Brass Band
A Championship Section, traditional British Brass Band, based in South Essex.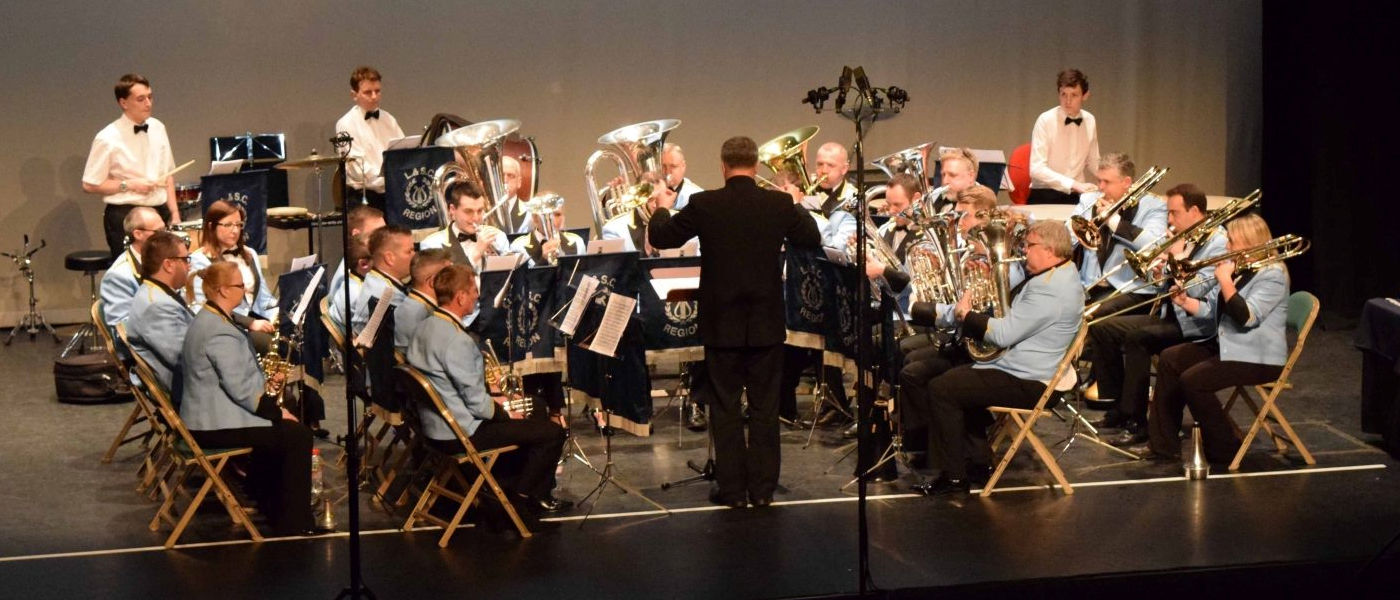 (The L&SC area contest, Stevenage, March 2017)
Thank you for visiting the website of Thundersley Brass Band. We are a competing Championship Section Brass Band based in South Benfleet, Essex. We perform at numerous concerts, contests, charitable events, private functions and civic events each year. We hope that you will take some time to browse through the attached pages of our website and discover some more about our band.
(The L&SC area contest March 2018, 'Runners-up' celebration)
Thundersley Brass play for the Vulcan Bomber Restoration Trust.....

Sunday 22nd April saw the band play at Southend Airport, for an Open Day in aid of the Vulcan Restoration Trust. Hangar 5 of which houses one of the last Avro Vulcan bomber planes still in existence (XL426). On a very hot April Sunday, the band treated the crowds to favourities such as '633 Squadron', 'Those Magnificent Men in their flying machines', The Dambusters March and others. The band was very well received by both the crowds and the event organisers and might just be making a repeat appearance at the venue for a similar open day in the near future.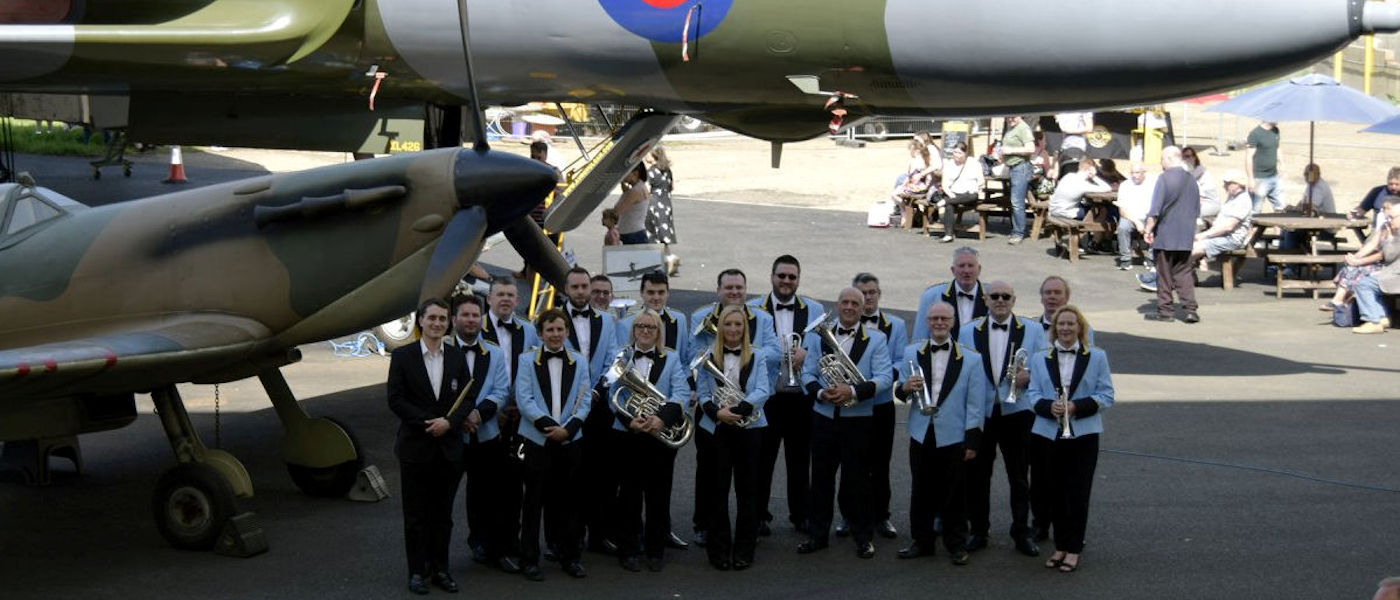 ('Visit the Vulcan' open day at Southend Airport, April 2018)
Thundersley Brass 'Quiz Night' proves a huge success......

The bands annual quiz night on Friday 19th April proved to be highly successful. The quiz was won by a visiting team of band members from the 'Epping Forest Band' and the event raised substantial £££'s towards the National Final's expenses for later in the year. A huge thank you goes out to Rhys Cave for organising and to Kelly Hall for the hot food.