Thundersley Brass Band
A Championship Section, traditional British Brass Band, based in South Essex.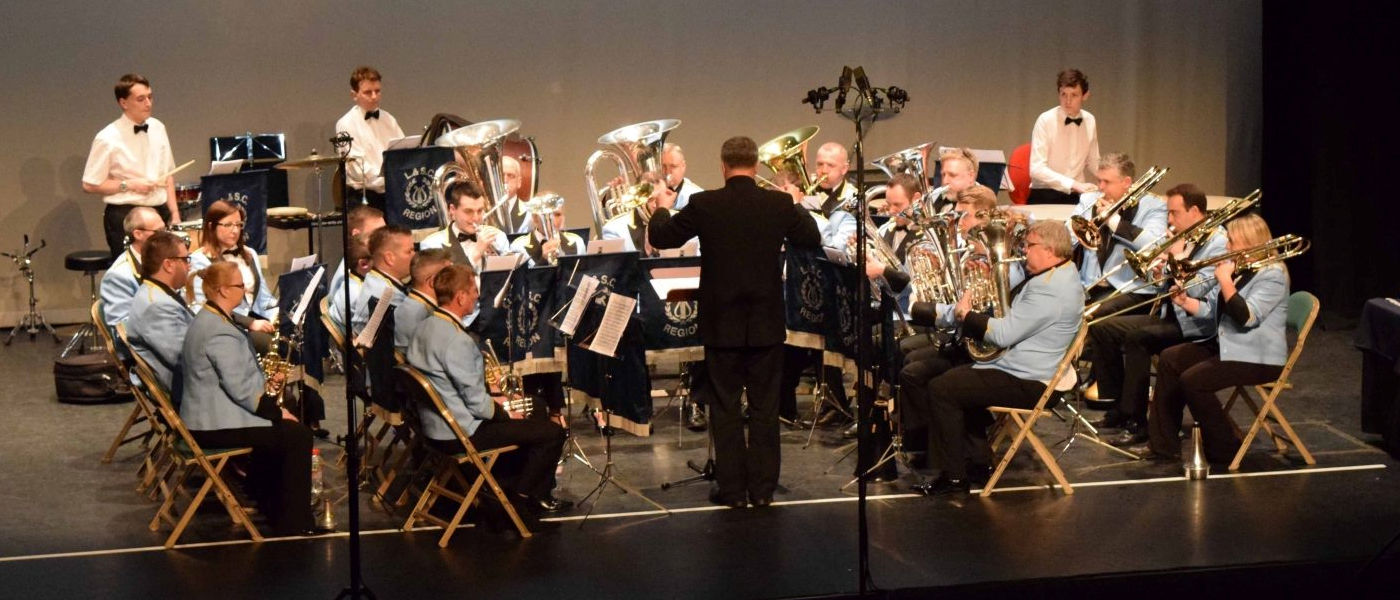 (The L&SC area contest, Stevenage, March 2017)
Thank you for visiting the website of Thundersley Brass Band. We are a competing Championship Section Brass Band based in South Benfleet, Essex. We perform at numerous concerts, contests, charitable events, private functions and civic events each year. We hope that you will take some time to browse through the attached pages of our website and discover some more about our band.
Thundersley Brass wishes you all a happy new year!

Thundersley Brass, early last month, were privileged to perform their annual Christmas concert as guests of 'Earls Hall Primary School' in Westcliff on Friday 8th December. The concert was opened by the school's year five and six pupils and then accompanied the band in the second half with some joint favourites that included 'Little Donkey' and a very lively 'Jingle Bells'. The band played a selection of popular festive numbers which also featured solos from Rhys Cave (Away in a Manger) and the schools resident teacher, our very own Mrs Helen Creak (Silent Night) to over a hundred delighted members of the audience.


(Priory Park bandstand, Southend-on-sea, May 2016)

The band also had a very successful carolling season collecting a grand total of £1,143.36 from three sessions at Tesco Pitsea Basildon. Many thanks to all of you for your support. The band now look forward to some serious contesting with the critically important annual areas contest on Sunday 18th March. Further event dates for the year are in preparation....
Thundersley Brass welcomes James McLeod.....

The band is thrilled to welcome James McLeod former principal euphonium of Leyland Band to complete our euphonium line up. James is re-locating to the Essex area for work reasons and will be a valuable asset as we look to build and strengthen our banding team for the busy season ahead.